MEET OUR STAFF

Dianne Chalifour
Dianne is a gifted and intuitive healer offering many tools for transformation. She is passionate and dedicated to her purpose in helping humanity in the journey to Oneness. Clearing and healing the energy body is the gateway in which she uses to guide others to a deeper level of themselves, releasing what apparently stands in the way of wholeness. She is an ordained minister in the Order of Melchizedek and a focalizer for Divine Feminine wisdom that stands as a powerful path of transformation. She is a workshop facilitator for The Melchizedek Method of holographic healing and a certified Reiki Master. Working "between the worlds" enables Dianne to be present with the physical person while accessing higher dimensions for healing, and guiding others to their own path of transformation. For the past 20 years, she has studied and learned much in the area natural and holistic healing, from working as a Chiropractic assistant learning about the bodies innate healing wisdom, to herbal apprenticeships, essential oils, shadow work, consciousness studies, various forms of energy healing, and more. She has a deep passion for humanities evolution and transformation to a more peaceful and whole world. She is a compassionate and nurturing healer with the ability to hold space for transformation and healing to take place.
During a session with Dianne, one is held in a high vibratory field of healing energy enabling clearing to take place. Often she utilizes holy anointing oils, sound and the mineral kingdom, along with spiritual tools accessed from within. Dianne's ability to hold sacred space, allows her to serve as an effective  guide for healing energy and guidance during a session.  Life recommendations and tools are often part of the session, enabling her clients to experience shifts in life.
---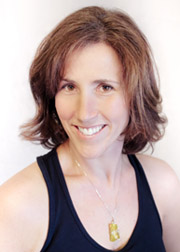 Shelley Macgregor
Shelley Macgregor is a compassionate, heart centered healer utilizing various skillsets to support her clients. As a practitioner of the Melchizedek Method of Holographic Healing, Usui Reiki, and the mineral kingdom, Shelley is able to intuitively guide and support her clients in gaining new energy and perspective. Her gentle yet clear guidance assists with shedding layers, focusing on the highest good, bringing her clients back to their heart center and finding their own internal glow.
After completing her first Reiki class in 2002, Shelley has continued deepening with her own spiritual connection. She holds a Masters in Social Work from the University of New England, and is a certified yoga teacher (RYT200hr). Shelley is co-founder of Seacoast Empowerment supporting teens and kids, and is the founder of Pocketful of Bliss, a line of energy infused lifestyle gear reminding us all to embrace life with an open heart and soul!
When she is not out sharing her passion and positive energy in her community, Shelley enjoys spending time with her husband, four sons and dog Sandy, hiking, adventure trips to Acadia National Park, practicing Baptiste power yoga, and spending an extraordinary amount of time on baseball sidelines cheering on her boys!
---
John Noftle, Shamanic Healer
John is a shamanic healer, certified level three practitioner of the Melchezedek Method of Holographic Healing, and a certified massage therapist. He graduated from the Salter School for Massage Therapy in 2008. He was subsequently drawn to the path of energy clearing and completed an intensive course of study at Conscious Rebirth University in Dover, NH, and at Earth Harmony Wellness in Wakefield, MA. John's true soul path of shamanism was revealed to him after he experienced a lengthy and intense spiritual initiation and awakening. John specializes in soul retrievals, clearing energy, and restoring balance and harmony to his clients. This is primarily done by identifying the client's original woundings, rewriting old patterns through a process called "illumination," retrieval of power animal helping spirits, and soul retrievals. John is also available to energetically clear homes, land, and businesses of unwanted negative energies. Workshops on shamanic journeying, soul retrieval, and power animal retrieval are offered for groups or on a one-on-one basis.
John can be reached by email at john@earthharmonywellness.com 
---
Earth Harmony Wellness is a proud and committed supporter of The Conscious Business Declaration. As we evolve to a higher level of citizenship and being in the world, we recognize old, outdated modes of functioning can no longer sustain as at the higher level. 
Read more: https://irp-cdn.multiscreensite.com/e5166e40/files/uploaded/TheConsciousBusinessDeclaration.pdf
---
Earth Harmony Wellness 66 Third Street Dover, NH 03820 Phone: (603)834-9994